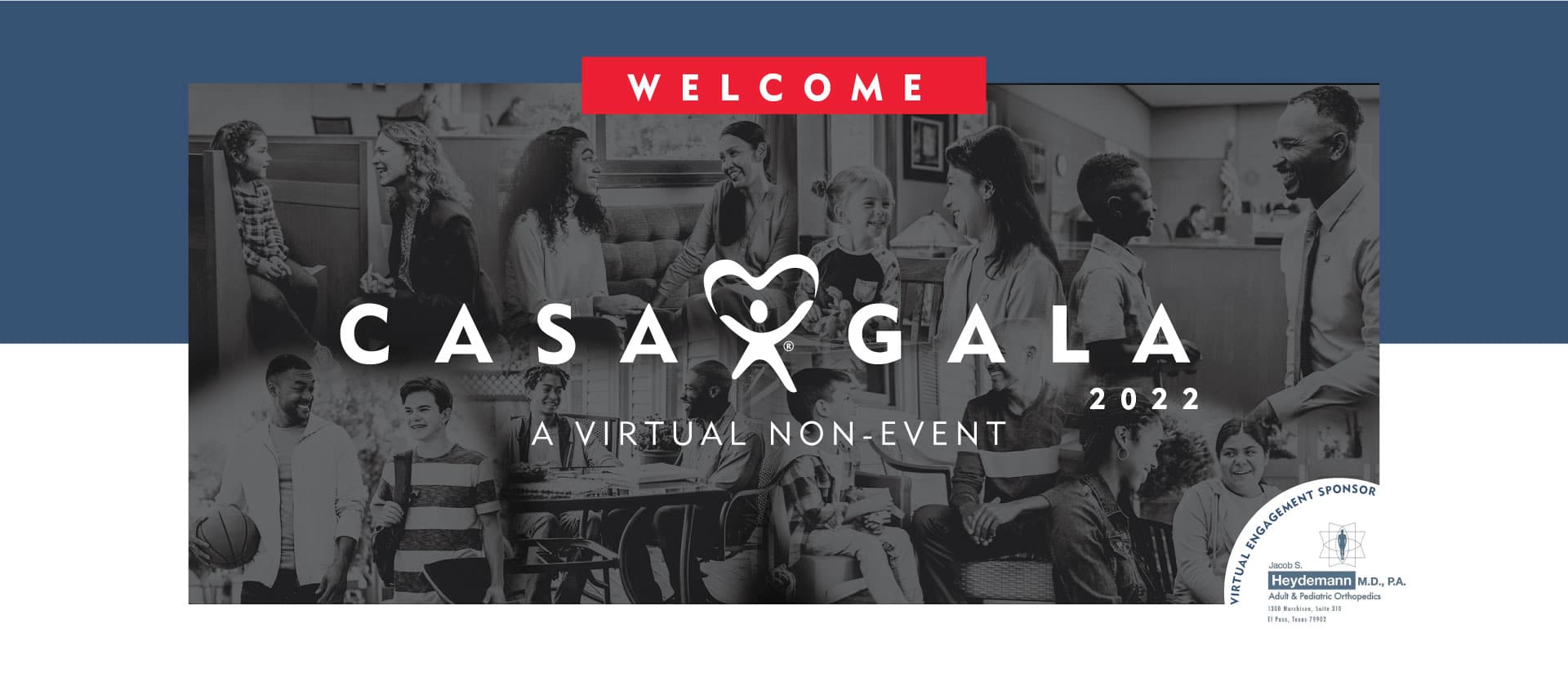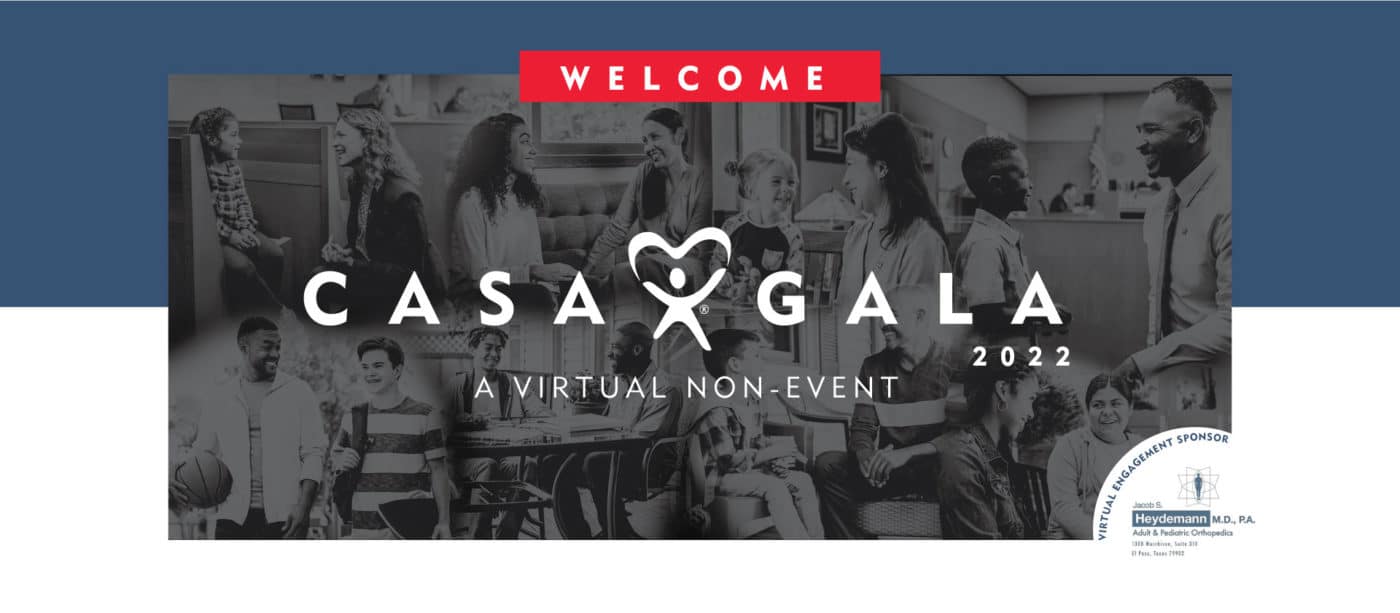 Join us for an online celebration, CASA of El Paso's Annual Gala on Thursday, March 3, 2022. This year's virtual, non-event will bring El Pasoans together to help support local foster youth from the comfort and safety of home. Enjoy this virtual gathering with a week-long opportunity to bid on items from some of El Paso's most beloved establishments for our virtual silent auction. Then, partake in an inspirational, virtual presentation from CASA, followed by the annual Fund-A-Need live auction online. This event will help ensure that every child in need in our community has a trained volunteer advocate, a safe home, and a bright future!
CASA of El Paso speaks up for children who've been abused or neglected by empowering our community to volunteer as advocates for them in the court system. When the state steps in to protect a child's safety, a judge appoints a trained CASA advocate to make independent and informed recommendations in the child's best interest. For children who've been abused or neglected, CASA means having a home instead of feeling lost, and being a priority instead of feeling invisible. Children with CASA advocates are more likely to end up with their family, to receive therapy, health care and education, and do better in school, and less likely to be bounced from one place to another or get stuck in long-term foster care.
If you have any questions about the virtual event, please contact Erik Baray, Development Director, at ebaray@casaofelpaso.org.